Nothing beats the convenience of being able to play real money casino games on the go, but with the awesome features that mobile casinos bring to smartphone and tablet users, there are some drawbacks compared to playing on a desktop or laptop. While the benefits still far outweigh the downsides, we give you a heads up of the shortcomings you'll encounter when moving on to mobile gambling.
Limited game choices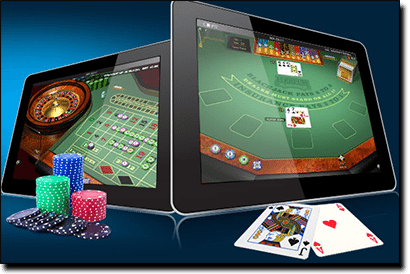 Smartphone use has become so prevalent over the past few years that mobile technology has expanded quicker than most of us can keep up with, with most of us now owning an iOS or Android device (or multiple devices). Online casinos have kept their fingers on the pulse of mobile software as much as possible, but no matter how regularly new mobile optimised casino games are released, the selection still pales in comparison to the vast game collections you'll find at a full desktop casino.
These days new mobile pokies are released constantly, with most new slot games from big name developers like Microgaming and NetEnt being released in both desktop and mobile form. It's the table games that really suffer, with most mobile casinos only offering a small handful of table games, typically just one or two variations of blackjack and roulette and maybe a poker game for good measure.
With the demand for mobile casino games growing, the game selections will improve over time. But, for now, be mindful that less desktop games are ported over to mobile casinos.
Inferior live dealer gaming
Live dealer gambling has become a huge drawcard for online punters, with many players choosing to play live dealer games instead of putting the extra time and effort into visiting a land based casino. The downside for mobile casinos is that live dealer games are rarely available for smartphone and tablet users.
Even when mobile live dealer games are available (like at Leo Vegas or Thrills Casino which bother offer a selection of Evolution Gaming live croupier titles) the quality is inferior to playing on a desktop or laptop. The video stream quality is nowhere near as good and there can be delays in the feed, which can be frustrating when you're in the suspense zone.
Unless you have the latest 4G on your iPhone, iPad or Android device keep in mind that mobile live dealer games aren't indicative of the fantastic high quality games you'll get from the full desktop site.
Smaller screen display on smartphones
If you haven't played on a mobile casino before, you'll be amazed at the high quality of the games. Mobile table games and pokies maintain all the animation, features and visual attraction of their desktop counterparts, but if you're playing on your smartphone the downside will be the size of the screen.
This won't be a problem for many users, but for those who prefer playing on a bigger screen or have vision troubles, the small display on your smartphone screen may be a big drawback to making the move to mobile play.
Remembering to charge your device
If playing at a mobile casino, you'll need to be vigilant about charging your device. These days the battery life of iPhones, iPads, Samsung, BlackBerry, Nokia and other leading phone providers are pretty good, but if there's one situation you don't want to find yourself in it's the middle of an incredible hand of blackjack just as your battery goes dead.
If playing games using a 3G or 4G connection, your battery will likely be drained quicker, so make the switch to a WiFi connection if it's available to avoid that dreaded panic moment.
Added security measures may be needed
The level of security at reputable mobile casinos like the ones recommended on our site is excellent. These mobile sites are protected by the same level of SSL security encryption as the full websites, so making payments on your phone or tablet are just as safe as using your PC. The issue of compromised security comes from the mobile user, as playing on the go brings the unfortunate possibility of losing your device or being a victim to theft.
Obviously you can't control these undesirable situations, but you can make sure extra security measures are put in place, like setting a unique passcode on your device to restrict any unauthorised access.
Mobile software requirements
With the expanding popularity of mobile gambling, most iOS or Android powered devices can now access mobile casinos. In order to play the games, you'll need to have the relevant version of Java, Flash or HTML5 installed on your device. Most new phones and tablets will come with the latest software, but if you have an older model smartphone you may need to update your software or download one of these programs. This won't take you long or cost you any money, but it can be frustrating when you're used to the instant access of gambling at a desktop casino.