Whether you're playing at a mobile or desktop casino, Visa offers one of the quickest, safest and easiest ways to make a deposit to your casino account. Given its global popularity and trustworthiness, Visa is often accepted as a payment method at mobile casinos even when other methods offered by the full desktop site are eliminated. With a range of card options and some of the world's best security measures, Visa makes a great choice for mobile gaming on the go.
How to make a Visa deposit on your mobile
Making a Visa deposit on your mobile is essentially the same as making a deposit on your desktop, the process is just that little bit quicker and easier thanks to the quick tap access of touch screens on smartphones and tablets. To use Visa to fund your mobile casino account, follow these easy steps:
Head to a trusted mobile casino on your iPhone, iPad or Android device.
Sign into your account or follow our links to register for a new one.
Go to the casinos cashier or banking section
Tap on the Visa icon to select this payment method, enter your Visa card details and the amount of money you wish to transfer.
You're all set – Visa transfers are processed immediately, so you don't have to wait to start playing your favourite mobile casino games for real money.
Difference between Visa credit, debit and prepaid cards
The Visa brand offers three different types of payment cards, each of which you'll find accepted at our recommended mobile casinos. The way deposits are processed and your Visa details are entered is the same no matter what kind of card you're using, but there are some key differences to the three types of Visa cards: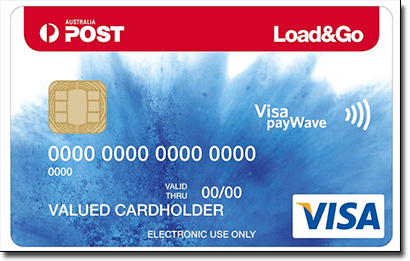 Visa credit cards – Visa credit cards give you access to a line of pre-approved credit, which means you can spend money in lieu of having access to the physical funds, kind of like an IOU. Credit card transactions are paid back over time, with different interest rates applying depending on the type of Visa credit card you have. If you use a Visa credit card to bet online, you'll be restricted by whatever line of credit you have approval for.
Visa debit cards – Visa debit cards work just like a credit card and can be used in all the same places, but the difference is that you are spending your own money, with all transactions deducted directly from your checking or savings account. This means you'll be limited by however much money you have saved, but provides a great way to keep your gambling expenditure in check.
Visa prepaid cards – prepaid Visa cards give you the convenience of being able to pay anywhere Visa is accepted, but without the need for a bank account. You simply buy the card from a retail outlet, load whatever amount of funds you want onto it and can then use it to spend money online or in real life just like you would any other Visa card. Prepaid cards can also come in the form of a Visa gift cards and make a great present for fellow online punters.
Is it safe to use Visa for mobile casino deposits?
Visa offers one of the safest payment methods for mobile gamers. Not only are reputable mobile casinos like the ones recommended on our site fully protected by a minimum of 128 Bit SSL security encryption, but Visa has its own precautions in place to protect user security at all times.
The Visa Zero Liability Policy applies to all online and mobile transactions, which gives players 100% protection in the event of loss, theft or fraudulent use of your card. This means if your card details are misplaced or stolen and a transaction is made on your Visa account without your permission, you won't be liable to pay these charges. Visa has a dedicated global security team working around the clock to intercept any obvious fraudulent charges and will help you in the unlikely event that an unauthorised payment is made using your card.
Benefits of playing at a mobile casino using Visa
There are many advantages of using Visa to fund your mobile casino account, including:
Instant access to your funds
Additional protection provided by the global Visa security network
The option of playing with a line of credit or your own funds with several types of Visa cards available
Visa is widely accepted at all leading mobile casinos
Players with Visa rewards credit cards can also earn points for every transaction they make
Visa will refund any money that's spent without your authorisation
Which mobile casinos accept Visa?
Most leading, reputable mobile casinos accept Visa as a preferred deposit method, including the ones recommended here at MobileCasinoSite.com. If you're reading this on your smartphone or tablet, follow our links to head directly to any of these trusted mobile casinos where you can try mobile games for free in demo mode before making a Visa deposit to play for real money.