Mobile phones have come a long way since the days where Snake was deemed to be cutting-edge technology, with smartphones now capable of most of the same functions as a high-end desktop computer. But what about those of us who haven't converted to the all-encompassing technology of the iPhone or Android, can we still access mobile casinos on our old brick phones?
This article explores the possibility of play using WAP supported mobile devices and explains how to play real money games on your older, circa 2007 Nokia, Motorola, Sony Ericsson or Samsung "brick" phones.
WAP enabled mobile play for older mobile phones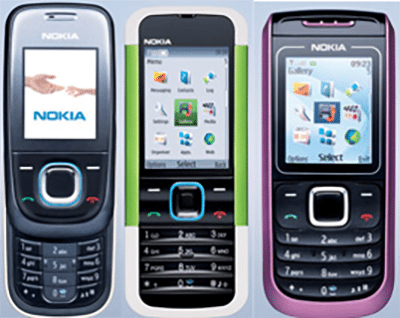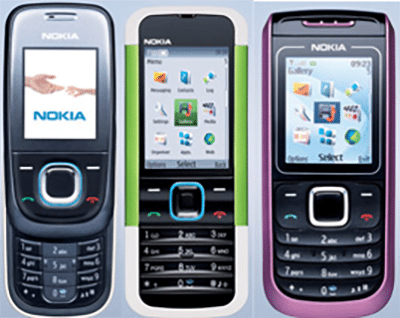 Accessing a mobile casino is possible on some older model phones, provided they come with a mobile Web browser and access to an Internet connection. This is thanks to WAP technology, or Wireless Access Protocol, which is the standard, most basic technology needed for mobile phones to access information over a wireless network.
WAP was first used for basic online functions like sending MMS messages, receiving emails and browsing the Internet, so many brick phones are equipped with WAP technology, even if they don't have any of the other bells and whistles of post-2007 smartphones.
Mobile casino sites can also be accessed on older model phones running on the Symbian operating system, which was the OS used by Nokia smartphones from 2002 to 2011 when Nokia made the switch to the Windows Phone OS.
Accessing mobile casinos on any circa-2007 phone will depend on the make and model of your device, but if you have access to the Internet on your brick phone chances are you'll have access to some games at of our recommended browser-based mobile casinos. If you're unsure, try heading to RoyalVegasCasino.com using your WAP-enabled mobile and see what happens.
It should be noted WAP technology is limited and even if your old brick can access a mobile casino, the game selection and visual display will be limited, and is not an accurate representation of what today's smartphone and tablet casinos are capable of offering.
Can I download casino apps on my circa '07 mobile phone?
The answer to this one is a clear no. Mobile casino apps are reserved for devices powered by the Apple iOS and Android operating systems only. Circa 2007 phones will only have access to instant-play casinos, which are casinos accessed directly over your mobile Web browser (Google Chrome, for example) without requiring any software to be downloaded.
How to play for real money at a mobile casino
If your old brick mobile manages to get access to a casino, you can start playing for real money simply by signing up for an account, which will only take a couple of minutes, requiring standard personal details like your name, date of birth and address. You'll then need to make a deposit, although the banking options may differ depending what mobile optimised payment methods are available for your old brick (standard payment methods include Visa, MasterCard, Skrill, Neteller, Paysafecard and bank deposit. If you already have an account with the desktop casino, note you can use the same login details and funds to play at the mobile site, so if you're having trouble transferring funds online you can always head to your computer before taking your gaming on the go.